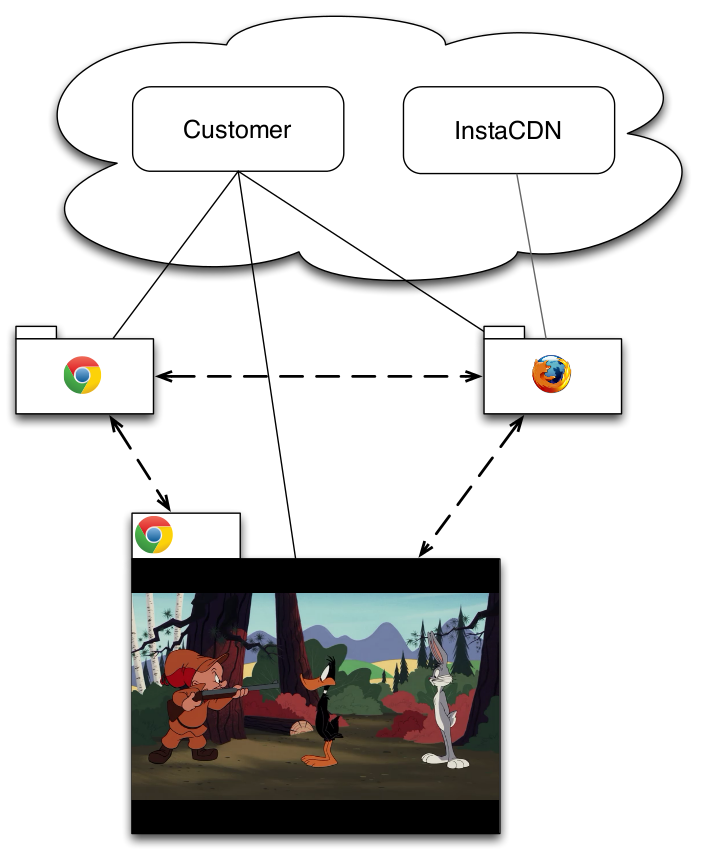 A New Baseline for the Web
Free web services often face growing pains. In the current client-server access model, the cost of providing a service increases with its popularity. This leads organizations that want to provide services free-of-charge to rely to donations, advertisements, or mergers with larger companies to cope with operational costs.
We proposes an alternative architecture for deploying services that allows more web services to be offered for free. We leverage recent developments in web technologies to combine the portability of the existing web with the user-powered scalability of distributed P2P solutions. We show how this solution addresses issues of user security, data sharing, and application distribution. By employing an easily composable communication interface and rich storage permissions, the FreeDOM architecture encourages flexible interactions between applications while enforcing privacy controls.
Code
The base FreeDOM Library is being developed on github.
The optional trusted casing encases the library.
FreeDOM projects are in initial stages, but some examples are Agora and UProxy.